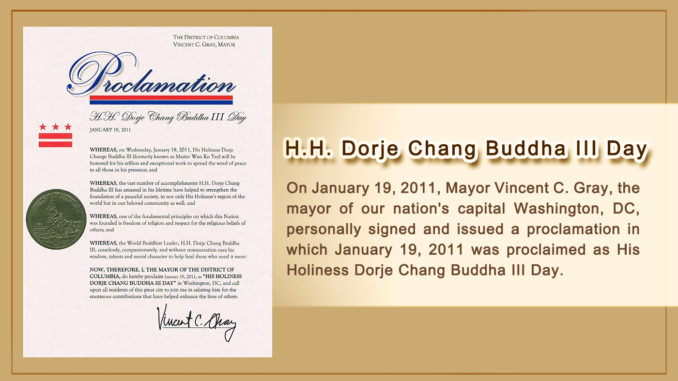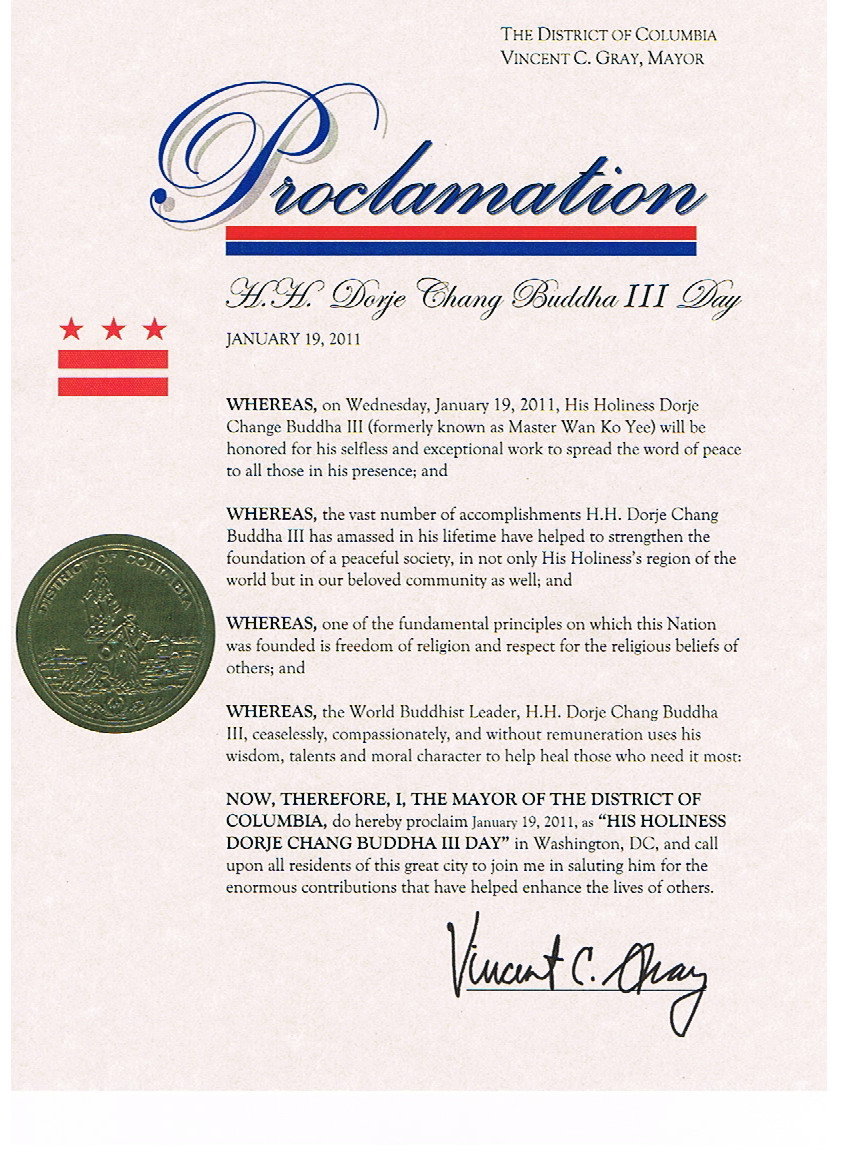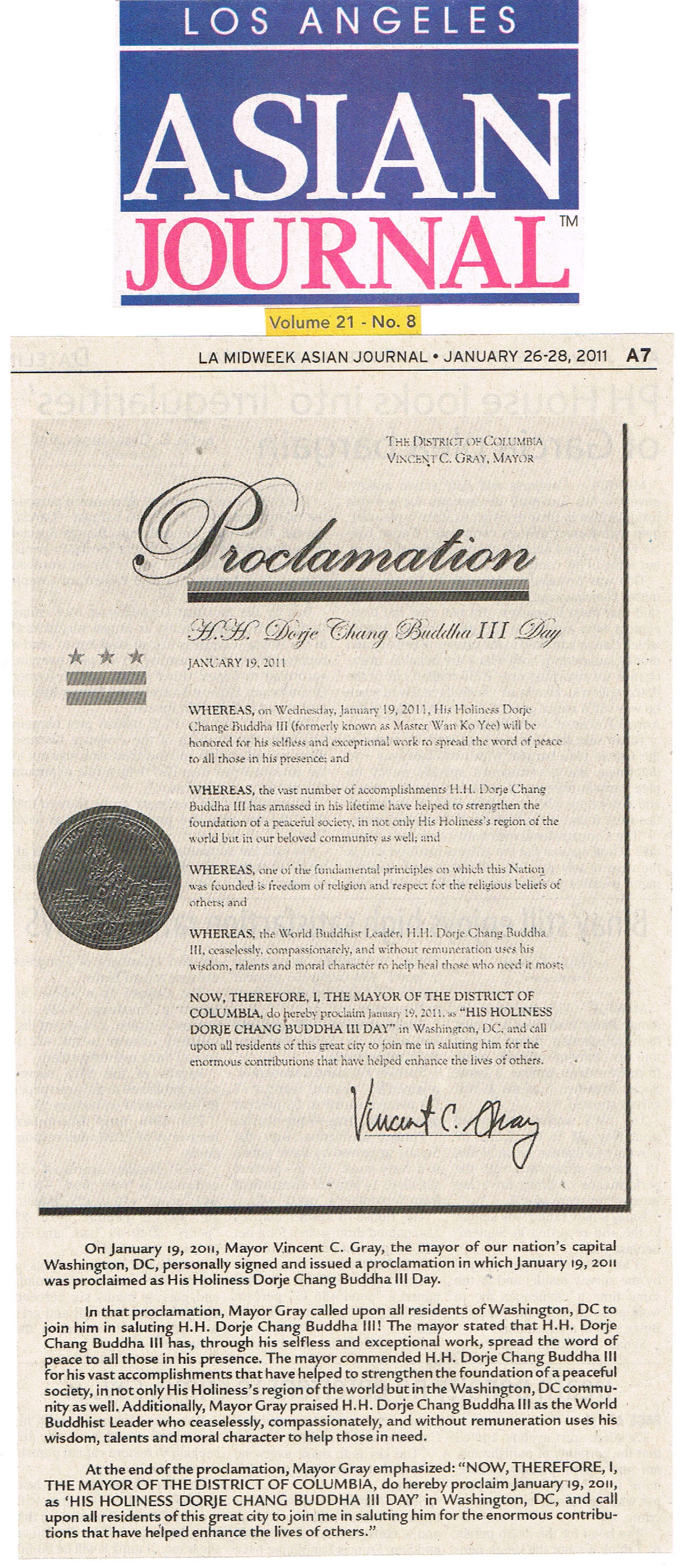 On January 19, 2011, Mayor Vincent C. Gray, the mayor of our nation's capital Washington, DC, personally signed and issued a proclamation in which January 19, 2011 was proclaimed as His Holiness Dorje Chang Buddha III Day.
In that proclamation, Mayor Gray called upon all residents of Washington, DC to join him in saluting H.H. Dorje Chang Buddha III! The mayor stated that H.H. Dorje Chang Buddha III has, through his selfless and exceptional work, spread the word of peace to all those in his presence. The mayor commended H.H. Dorje Chang Buddha III for his vast accomplishments that have helped to strengthen the foundation of a peaceful society, in not only His Holiness's region of the world but in the Washington, DC community as well. Additionally, Mayor Gray praised H.H. Dorje Chang Buddha III as the World Buddhist Leader who ceaselessly, compassionately, and without remuneration uses his wisdom, talents and moral character to help those in need.
At the end of the proclamation, Mayor Gray emphasized: "NOW, THEREFORE, I THE MAYOR OF THE DISTRICT OF COLUMBIA, do hereby proclaim January 19, 2011, as 'HIS HOLINESS DORJE CHANG BUDDHA III DAY' in Washington, DC, and call upon all residents of this great city to join me in saluting him for enormous contributions that have helped enhance the lives of others."
Los Angeles Asian Journal
JANUARY 19, 2011
H.H. Dorje Chang Buddha III Day
Link: https://dharma-hhdorjechangbuddhaiii.org/h-h-dorje-chang-buddha-iii-day/
#HHDorjeChangBuddhaIII #DorjeChangBuddha #Buddha #Buddhism #HHDorjeChangBuddhaIIIDay #Proclamation  #Peace #DorjeChangBuddhaIII
(Visited 1,440 times, 1 visits today)