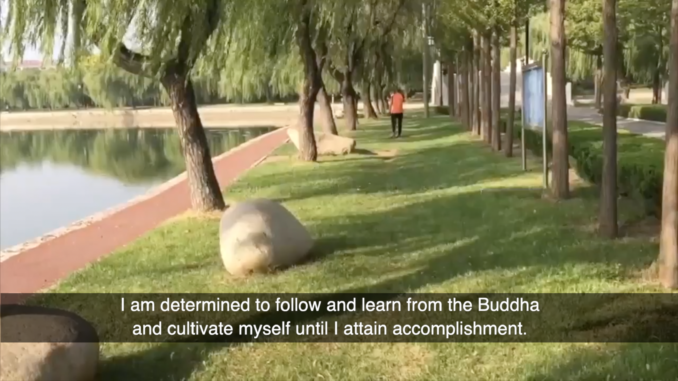 I was a factory worker in the past. In 1993, a co-worker had to go home to help plant his family's wheat crop. His leave request was not approved by the shift leader. So, I went to cover him.
When looking at his work in the past, I thought I should be able to do it. In reality, it was not that simple. I was not skillful in operating the machine. The machine pulled my right hand in. When I dragged the arm out, I had no flesh in my hand and arm, only a long, bare bone left.
The doctor at the hospital took a look and told me that I must have amputation. The upper arm bone was fractured; however, he could reconnect it back.
When I slowly woke up from the surgery, I saw that my entire right arm…, my right arm was like, so short , only 5, 6 cm long.
Actually, the doctor had told me very clearly before the surgery that the amputation would only be limited to my hand. This is just not fair at all. I was furious. How could he be a doctor? What medical ethics did he have?
I cried my heart out at that time. I got very upset. I did not even want to go out of my room. I got a room from the company. I didn't go out at all and felt that it would be embarrassed to go out and see people. Why do I get such bad luck?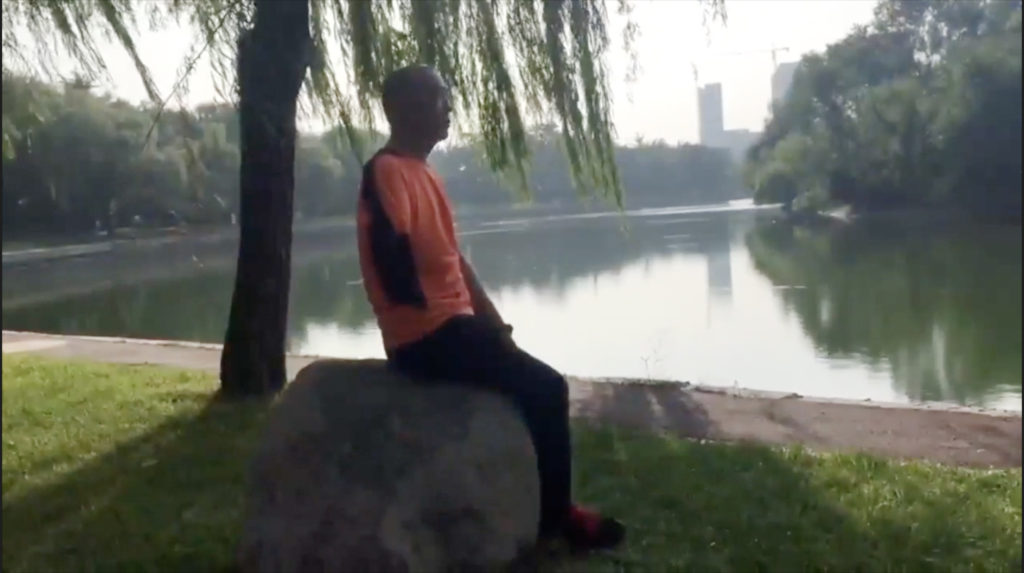 I was depressed all day long and also could not get along with my wife. I would smash bowls or chopsticks whenever things didn't go my way. That happened a lot. When I popped open a bottle of white wine, I would have a big, long gulp. In one morning, I could almost finish a bottle with only a few drops left. I buried myself in the alcohol at home. Once I am drunk, I lose my temper. I almost had a mental breakdown and lost confidence in my life.
It started out from doing a favor, to help out my co-worker. How did it make me to become a handicapped person? How could such a thing happen to me? Even the hospital mistreated me in that way. The whole society did not treat me fairly. I also didn't see justice from the Heavenly God…….
One day, my daughter told me: "Father, I will take you to a Buddhist center. Go learn Buddhism. Buddhism will be good for you, and for our family. Chant "Namo H.H. Dorje Chang Buddha III!"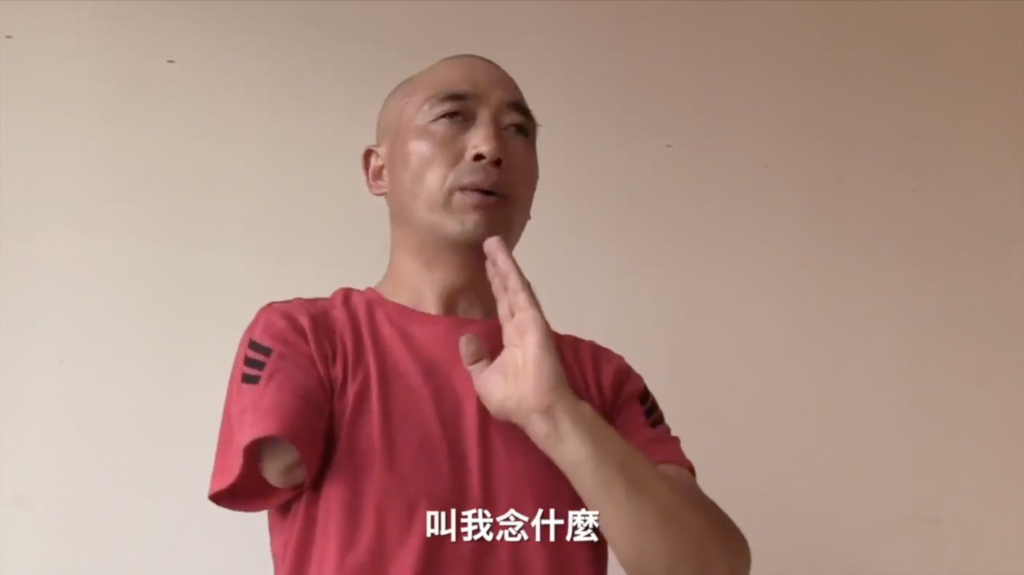 "What did you tell me to chant?" I said, "I have only heard about Amitabha Buddha. Why didn't I know about H.H. Dorje Chang Buddha III?"
Starting from that day, I would head to the Buddhist center and then listened to the Dharma discourses every day.
I started to learn Buddhism at the Buddhist center. I listened to the discourse on the Law of Cause and Effect. I listened to many pre-recorded dharma discourses, such as The Dharma to Cut Off the Twenty Worldly Emotions, etc.
Eventually I understood that everything is a result of the Law of Cause and Effect.
I listened to The Dharma to Cut Off the Twenty Worldly Emotionsa few more times. I also listened more times to the discourse on the Law of Cause and Effect.
I gradually realized that the loss of my right arm was not without a cause. Whether in my past lifetimes or in this lifetime, I have harmed so many living beings. This bit of suffering is what I deserve. When I took the lives of other living beings in the past, I caused them sufferings.
Through the learning, I slowly understood the truth about the Law of Cause and Effect. The hatred in my mind also gradually vanished.
Every day I did prostrations and listened to the dharma at the Buddhist center. I then made a resolve.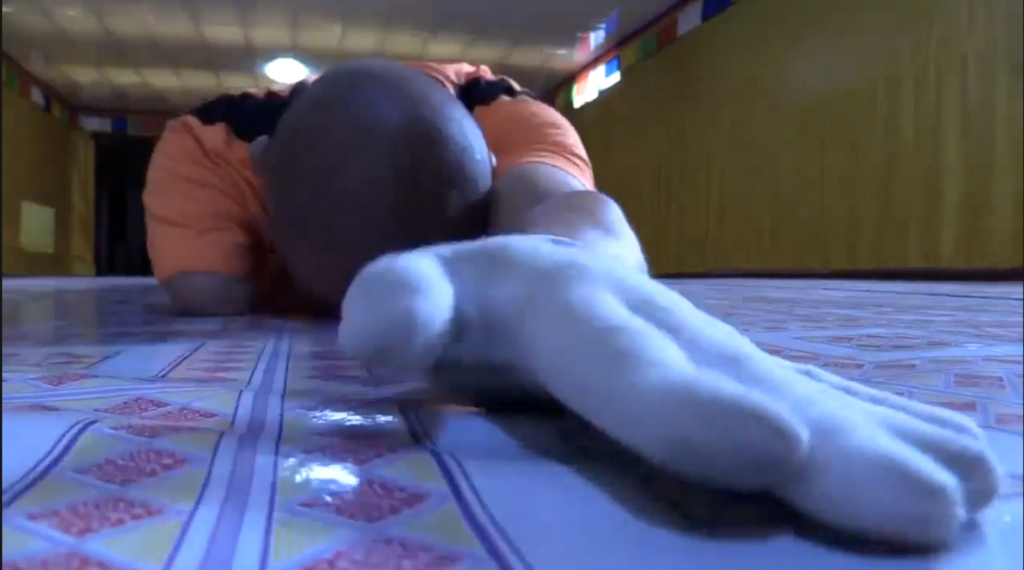 Since I have learned and understood the truth of the Law of Cause and Effect, I will now repent to all the living beings I have killed or harmed. I will repent to them. With the utmost respect, in front of the Buddhas and Bodhisattvas, I will repent with my most pious heart.
I will do 100,000 prostrations for repentance. In less than four months, I completed 100,000 prostrations. H.H. Dorje Chang Buddha III told us, only cultivation can transform the Law of Cause and Effect.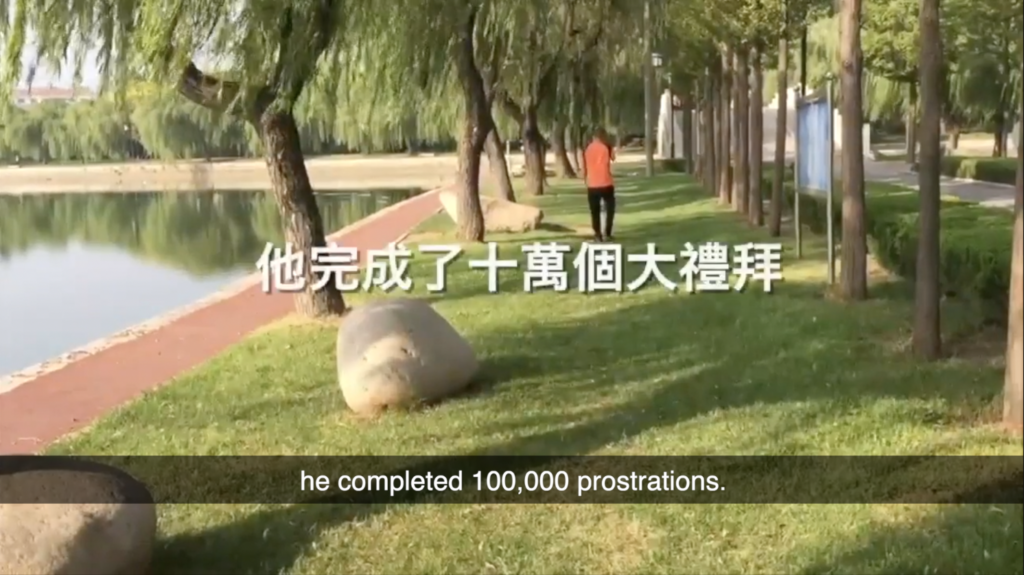 The retribution I am receiving right now is caused by what I have done in many lifetimes and eons ago. From now on, I will follow and learn from H.H. Dorje Chang Buddha III and cultivate myself.
As long as I plant good causes. I will definitely get good fruition in the future. I am determined to follow and learn from the Buddha and cultivate myself until I attain accomplishment.
A True Story: 100,000 Prostrations by a One-Armed Person who Learns and Practices the True Dharma of the Tathagata from H.H. Dorje Chang Buddha III.
#DorjeChangBuddhaIII #DorjeChangBuddha #HHDorjeChangBuddhaIII #Buddha #Dhama #Buddha #Prostration #LawOfCauseAndEffect
(Visited 2,590 times, 1 visits today)